International Children's Day in P&C TOYS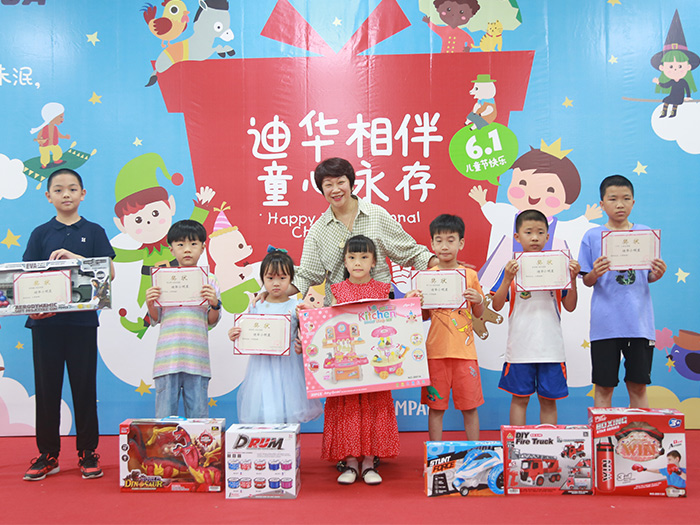 On June 1st every year, P&C TOYS prepares surprised gift packs with various kinds of toys and sweet cakes for our staff's children. Meanwhile, we set up a delicate stage for kids' performance. Kids are happy to show their strong suit like singing, dancing, playing instruments or telling stories, etc... and enjoy the delicious drink and snacks on site. With the innocent performance and happy atmosphere, everyone has basked in the sweet happiness.
Better yet, children can achieve their wishes through the magical Aladdin's lamp! This is the most popular part for children every time. P&C TOYS is willing to leave beautiful memories in their childhood.
We wish all children maintain playful and curious about the world. And may all P&C staff always keep a childlike innocence!